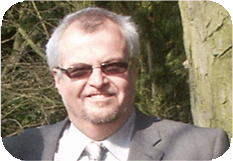 About us Elearning is a ever increasing market with many organisations who are still at the stage of considering their first e-learning project. With the growing concerns over staff training costs, this is the ideal time to take the first step towards utilising the proven format of elearning. By investing in elearning, your organisation will benefit from:
Reduced training costs, there is no requirement for trainers; venues; refreshments and administration.
Staff do not have to be removed from their place of work. As there is no travel involved, it has the added advantage of reducing the organisations carbon footprint!
Staff have the flexibility as to when they will undertake the course, they can work at their own pace.
Training Access (UK) is a family run business, which continually endeavors to produce and deliver high quality professional elearning courses for both the public and private sector. It provides affordable off-the-shelf and bespoke elearning training material that utilises innovative technology to produce interactive multimedia elearning courses that are designed to optimise the learning experience of the users.
In addition to Training Access (UK), its sister company, 'Train4safety' www.t4safety.co.uk is the first budget priced elearning training provider in the UK, and offers budget priced elearning training material to training providers and businesses.